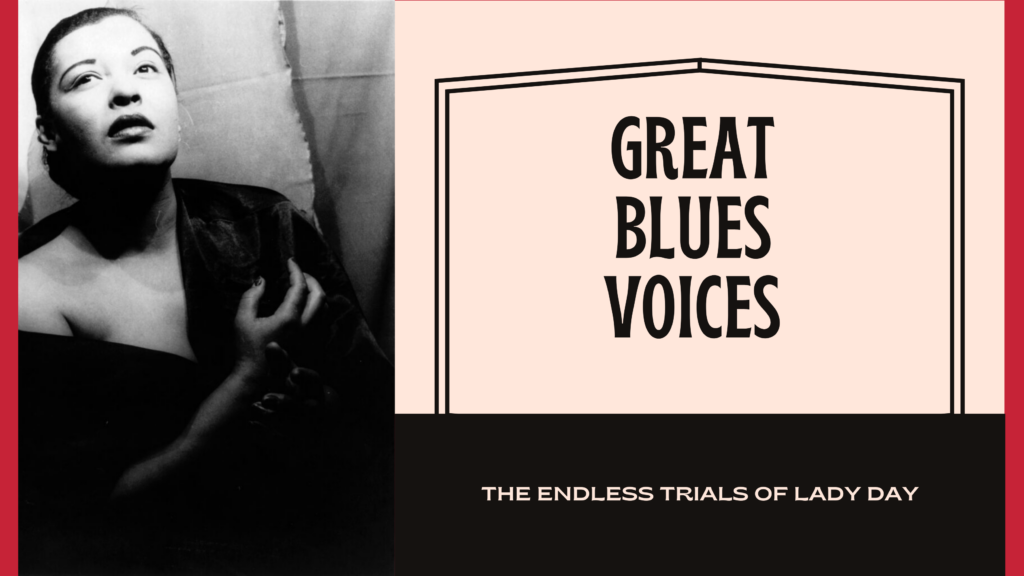 Eleanora Fagan, better known to most as Billie Holiday or simply Lady Day, was a powerful performer. Like many of the great blues voices of her time, she had a turbulent life at every step. Eleanora Fagan was born to Sarah Julia Fagan and Clarence Holiday, an unwed teenage couple. Her father left the family when Holiday was too young to remember, trading them in for his quest to become a successful jazz banjo player and guitarist.
"Mom and Pop were just a couple of kids when they got married. He was eighteen, she was sixteen, and I was three." – Billie Holiday (Eleanora Fagan)
From a troublesome youth to a great blues voice
Eleanora's mother often left her with her half-sister's mother-in-law, Martha Miller, within the first ten years of her life due to transportation jobs she had to work, and Holiday did suffer all the more for it. In January of 1925, at the age of nine, Holiday appeared in front of a juvenile court due to her repeated truancy. The incident landed her in the House of the Good Shepherd, a Catholic reform school, where she was baptized and kept in line.
The young Billie was on parole nine months later and returned to the custody of her mother, who had by then opened The East Side Grill. The long hours she spent helping her mother at the grill had only been one of the several reasons for Holiday to drop out of school entirely at the age of 11.
Holiday encountered more trouble later that same year and had to begin scrubbing floors and cleaning houses by the time she was 12. Fortunately, she had heard recordings of the likes of Louis Armstrong, which strongly influenced her musical taste and style. Armstrong was also one of the many great singers that inspired her throughout her career and through her hardest times.
Soon enough, Holiday moved to Harlem, New York, with her mother – to an even worse life, where she ended up in prison for several months.
Luck, be a Lady
"If I'm going to sing like someone else, then I don't need to sing at all."
These words are just one example of who Holiday grew to be and evidence of how much she was not willing to change to fit another's idea of who she ought to be. Eleanora matured far too soon, as did her voice. It was more bad luck than lady luck that turned her into the irreplaceable, great blues master that we all know.
Billie Holiday became her self-appointed stage name. She adopted the nickname from one of her idols, Billie Dove, while the Holiday likely derived from her probable biological father. Some evidence suggests that her biological father was Frank DeViese, though it doesn't seem very probable and is often dismissed.
From Fine and Mellow to Billie's Blues
She took up singing at Harlem's nightclubs during her teen years, where she met people from all walks of life and musicians that she worked with at several venues over the years. John Henry Hammond II, an American record producer, activist and talent scout, happened to hear Holiday singing at Covan's, a club on West 132nd Street, during the spring of 1933. Hammond, during his career, worked with many artists, either getting them a foot in the door or upping their career – from Count Basie to Bob Dylan and Leonard Cohen.
He landed Holiday her recording debut by the end of the year, with none other than Benny Goodman, another great blues and jazz master. Goodman claimed to have spotted her a few years earlier at another New York nightclub. She recorded only two songs. "Riffin' the Scotch" was her first hit, selling approximately 5000 copies, a great deal for the era and an impressive number for a debut. Hammond thought of her as a true improv genius and even compared her to Holiday's own idol, Armstrong.
A great blues career in the making
Despite her young age, the girl of barely 18, impressed Hammond and others with her immense talent and potential. She didn't just get her foot through the door then, but was soon as good as guaranteed a massive career in the music business. Holiday went on to work with the creme de la creme of great blues musicians and producers of the era.
Billie Holiday went on to face many more challenges and difficulties through the next three decades of her life, some even harder than those she had previously encountered. Until the day that her sad, yet awesome story ended in a tragedy during the early hours of July 17, 1959.
Beaten down by cirrhosis, her addictions and many of her other favorite, ruinous poisons, Holiday spent the last two months of her life in a bed in the Metropolitan Hospital in New York, and nearly half that time under arrest, for the illegal possession of narcotics.
One More for the Road
In the end, Holiday died with almost nothing to her name, other than the timeless musical opus she left to the world. In her last days at Metropolitan Hospital, she agreed to a final interview. Holiday received compensation of $750 for that interview. The entire amount was found on her person when she passed away. Other than that, the great Lady Bird had less than a dollar to her name in a bank account.
In 1958, Frank Sinatra had this to say about the great Eleanora Fagan, who he admitted had influenced him deeply, " With few exceptions, every major pop singer in the US during her generation has been touched in some way by her genius. It is Billie Holiday who was, and still remains, the greatest single musical influence on me. Lady Day is unquestionably the most important influence on American popular singing in the last twenty years."
Despite her dreadful life tale and its heartbreaking end, Billie Holiday remains known as one of the great names and greatest voices of blues and jazz. Lady Day truly had a monumental influence on jazz music and pop singers, taking inspiration and cues from jazz instrumentals and applying them to her music in new and experimental ways, which still leave us in awe. For that, we thank her still.