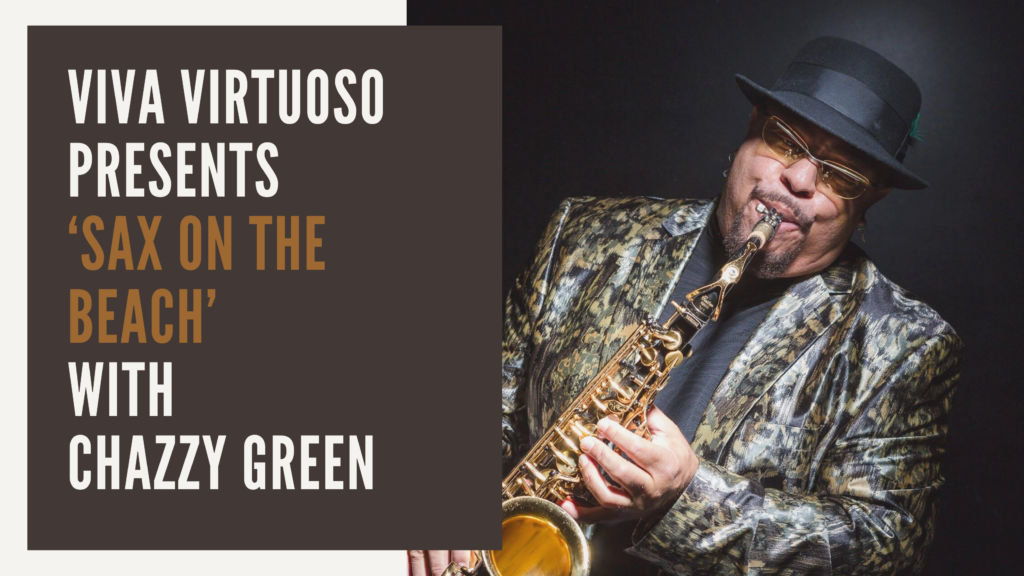 Musicians like Charles "Chazzy" Green are the reason this unique YouTube show was created.
In this new episode of Viva Virtuoso, great mid-century music takes center stage, as always. But the conversation with Chazzy and his soulful, vibrant personality were just as essential to the experience.
Chazzy was born and bred in Detroit and first classically trained in clarinet and flute. His now notoriously upbeat spirit and the exploration of rock, jazz and fusion eventually drew him to alto and tenor saxophones.
Watch the full YouTube show here. And don't forget to subscribe to our official YouTube channel for a couple of upcoming bonus tracks with Chazzy!
Bringing Chazzy's sax spice to our little YouTube show
After an early hit with Nature's Divine, Chazzy moved to Los Angeles where he almost immediately met guitar legend Ray Parker Jr.. Working with Parker Jr., Chazzy contributed to Parker's "The Other Woman" and then to the 1984 Platinum hit "Ghostbusters". The track remains a generational favorite among movie theme songs.
Chazzy and Ray Parker Jr. still occasionally tour together.
Over the years, Chazzy became increasingly sought after. Aside from touring constantly in the US, the Netherlands and Japan, he also performed on Montell Jordan's "This Is How We Do It", DJ Quik's 1998 "Rhythm-al-ism", and Macy Gray's 1999 "On How Life is" multi-platinum album.
Chazzy continues to be electrifying on stage and off, and still tours with his group Chazzy Green & The Green Backs and others.