Nineteenth century composer and violinist Niccolò Paganini remains one of the most influential composers and musicians in history. Paganini was more 'fondly' known as the 'Devil's violinist', for both his uniquely brilliant skills and his appearance.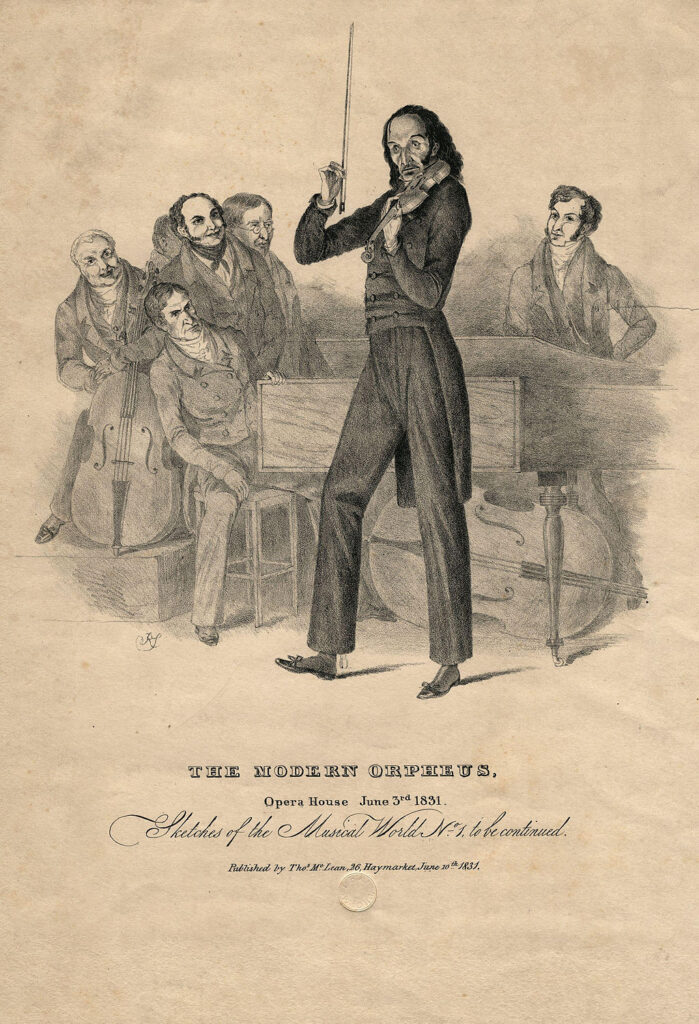 It was confirmed that Paganini suffered Ehlers-Danlos, a disorder that provided highly unusual joint mobility, but it was also suspected that he suffered from Marfan Syndrome, another illness that affects limbs and joints. The latter was most likely the cause of his almost alien-like long fingers and slim, extended figure, which he liked to additionally draw attention to by wearing tailored black clothing. Robert Johnson was also suspected of having the syndrome, which provided his freakishly long finger the ability to play, as he put it, like he had "sold his soul to the Devil."
A famed and favorite piece by Paganini is his Variations on Rossini's Moses in Egypt, intended for performance on just one string. The piece was most likely initially intended for the violin, and was played almost supernaturally on the one violin string by the Devil's Violinist himself, but has become an extremely difficult number favored for the cello.
Viva Virtuoso guest and master cellist Tao Ni took on the challenge in our November 2017 episode, accompanied by host Warren Peterson on piano. The two had a blast with the piece in rehearsals and during the shoot, making it one of our favorite Viva Virtuoso moments of the year.
To watch the entire episode and to be informed of our forthcoming episodes, subscribe to the Viva Virtuoso channel on YouTube. In the meantime, enjoy Tao's wondrous skills and read our interview with him.