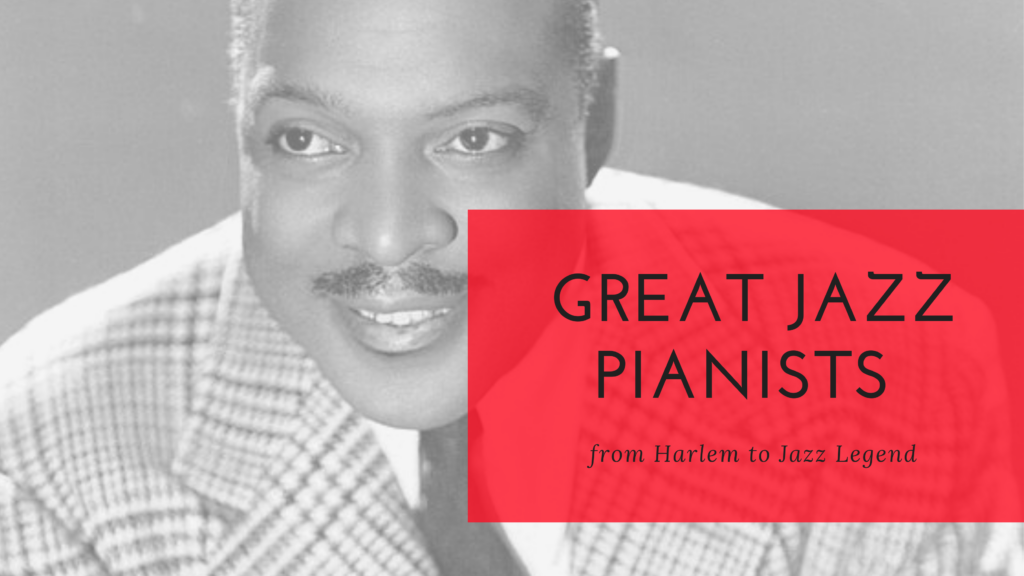 Referred to by some as one of the greatest musical celebrities of his time, Basie remains top among the great jazz pianists of all time. In the era of greats like Frank Sinatra and Sarah Vaughan, both of whom he recorded a song or two at one point or another – the Count usually played fewer notes than his contemporaries. His scores were known for their elegance and generally smooth moods.
"I, of course, wanted to play real jazz. When we played pop tunes, and naturally we had to, I wanted those pops to kick! Not loud and fast, understand, but smoothly and with a definite punch."
These words may very well best describe their author – William James "Count" Basie. Basie began piano lessons with his mother, who did laundry and baked cakes for a living. He had also been fond of percussion until he was discouraged by the much greater talent and skills of Sonny Greer. Another great jazz name, Greer happened to live in the same town as Basie. Greer became Duke Ellington's drummer in 1919 and the Count decided to focus solely on the piano that same year.
Basie was fortunate in having been raised in Red Bank, New Jersey, a locale serendipitously filled with a variety of musical cultures. He would often skip class to witness traveling and local bands play. Although he finished junior high school, Basie ended up dropping out and never graduating high school. He quickly learned how to operate lights and improvise accompaniment for silent films, which gained him free admission to the Palace Theater in his hometown. Something that he later claimed brought formative value to both his music and life.
From Harlem to Mainstream
By 1920, he was already booking jazz gigs at parties and other venues. By 1924, he deep in Harlem's nightlife, from where he began touring other major jazz centers across America, from Chicago to Kansas City.
In 1935, Basie created his own jazz band nd one that was to become known across the globe. The Count Basie Orchestra, which he chiefly used to play around with his music, was to become his legacy. A great example of how he used it for his own practice and entertainment is a song that became so popular that the band used it as their opening and closing piece during live and radio performances. Originally titled 'Blue Balls', it was deemed too risque for mainstream radio and renamed. Allegedly, Count Basie took one look at his watch and decided to call it 'One O'Clock Jump' instead.
The traack was composed by Basie and his band while they were jamming during recording sessions. Although the song was changed with every version performed or recorded, the composition comes from riffing with a big band. This became a Basie and Co. signature.
The greatest of great jazz pianists (finally) meets the ultimate jazz voice
In 1959, the Count and Ella Fitzgerald both attended the first annual Grammys award ceremony. Despite all eyes being on Frank Sinatra and his six nominations (out of the total 28 awards being handed out then, compared to the 83 today). Sinatra took only one statuette home that year, while Basie and Fitzgerald took home two each. Basie would, in his lifetime, win nine Grammys, while Ella would collect 14, including a Lifetime Achievement Award.
The shocking thing about this pair is that they had not collaborated on any project until 1957, on the album One O'Clock Jump. On the album, Count Basie's Orchestra was the instrumental part of Ella Fitzgerald's and Joe Williams' duet 'Too Close to Comfort'.
Whether the Count actually participated in the creation of this song is not clear. What is known is that Basie and Ella did collaborate on the songs for their first album, Ella and Basie!. Brought together by a young Quincy Jones, the recording is considered one of Fitzgerald's best and was arranged by Jones, who now happens to hold the record for most Grammys won by a producer. He was barely 30 years old when the first Fitzgerald-Basie album was released in 1963.
And the rest is (jazz) history
Amazingly, no other person before Jones had managed to put these two legendary jazz contemporaries together into a studio before. Fitzgerald and Basie continued their collaboration for the next several years after this, both frequently working with Quincy Jones as well. Though they had lived and performed in the same places, attended the same events and ceremonies, and had even covered some of the same songs, it took a 20-something up-and-coming arranger and producer from Chicago to bring the two home – into a studio together. Jones, of course, went on to work with other great jazz pianists and jazz voices of the 20th century. But his work with the likes of Basie and Fitzgerald were among the most formative and memorable.